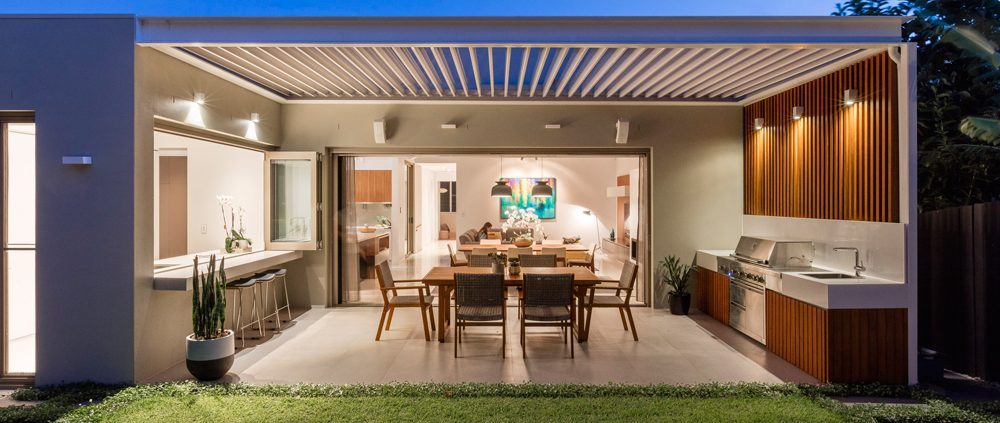 3 Rooms in Your Home You May Not Have Considered That Could Benefit From A Hidden Power Outlet
When you think of uses for a hidden power outlet in a home, chances are you immediately think of an island bench top in a kitchen. And while a kitchen is an ideal location for a hidden power point, it's far from being the only location.
We share 3 more rooms you may not have considered that could benefit from installing a hidden power outlet (or two).
The Home Office Spare Room
We live a world that's heavily dependant on technology and the electricity that powers our every device. We also live in a world that's heading towards a trend of working from home, making technology absolutely vital for staying connected with colleagues.
Working from kitchen tables and converted kids desks might be ok for now, but real estate reports are showing us that permanent, professional, and functional offices or studies in our home that can seat multiple members of the household are becoming highly sought after. It may even be the case that meeting rooms and board rooms become the norm in more executive homes.
A marble or timber desk built into rooms, with ample shelving and storage, is a great starting point for any premium home office space. Next, ensure you have a dedicated charging area for all phones, laptops, printers, coffee machine (and whatever other device or appliance you plan on utilising in the room) as there's nothing worse than being low on power with not enough outlets to plug them in, or having to use extension cords, or multiple cords sprawled across the room. A hidden power outlet built into the desk would be a very attractive addition; no clutter, the perfect height for all your devices, and with up to three sockets and 2 USBs in the one hub. (For an even smarter, cleaner setup, try our unwyre charging port for wireless phone charging).
The Courtyard
For many Australians, the outdoor area is the most used room in the house. This was true in a pre-covid world, but even more so now, with Realestate.com.au reporting a 41% increase in searches for "outdoor" between April and June. And it's not hard to understand why. Lazy breakfasts with a paper and a coffee, lunch with the family, and drinks and dancing with friends are hard to beat in a covered courtyard with a balmy Australian breeze gently blowing through. Particularly if you're not able to leave your house.
If you agree with the above sentiment, then creating a functional and comfortable entertaining area in this outdoor idea is probably a high priority. So, what do you need to achieve this quintessential Australian dream? Outdoor fridge? Television for watching the sport? Inbuilt bbq with plenty of bench space? Hidden power outlet? We reckon it's a big yes to all of the above! A Point Pod is ideal for using in areas that are limited in terms of surface area – such as an outdoor courtyard that may have a roof and benches, but lacks any solid walls.
A hidden power outlet is also super useful for powering lights, televisions, speakers and appliances, and charging devices, while keeping the power points tucked away from bugs, dust, and small (often sticky) prying fingers.
The Bathroom
Did you know that our hidden power outlets can be installed horizontally into the side of benches, as well as vertically? Yes! In fact, our Point Point compact (with or without USB) was designed with the bathroom in mind, and is great for powering appliances like hair dryers, straighteners and electric toothbrushes and razors. Built into the side of your cabinetry, a hidden power outlet allows you to make the most of space that may not otherwise be utilised, and keep power points and appliances clear out of the way from faucet spray.
Install a Hidden Power Outlet in Your Home
As you can see, a hidden power outlet is no one-trick pony. Point Pod's different designs (in black or white, with up to two USBs and up to three sockets) and customisability mean that they are practical, stylish solutions in just about any room in the house. Have you used a hidden power outlet in a room other than a kitchen? We'd love to see! Let us know in the comment section below. Check out our full range for your home, or get in touch if you have any questions – we hope to hear from you soon!
https://pointpod.com/wp-content/uploads/2020/09/MS_RussellLea_0A8A0751_PS_Markszczerbickidotcom.jpg
667
1000
Lucy Stephens
https://pointpod.com/wp-content/uploads/2018/02/logo.png
Lucy Stephens
2020-09-10 23:06:40
2021-01-22 03:16:25
3 Rooms in Your Home You May Not Have Considered That Could Benefit From A Hidden Power Outlet